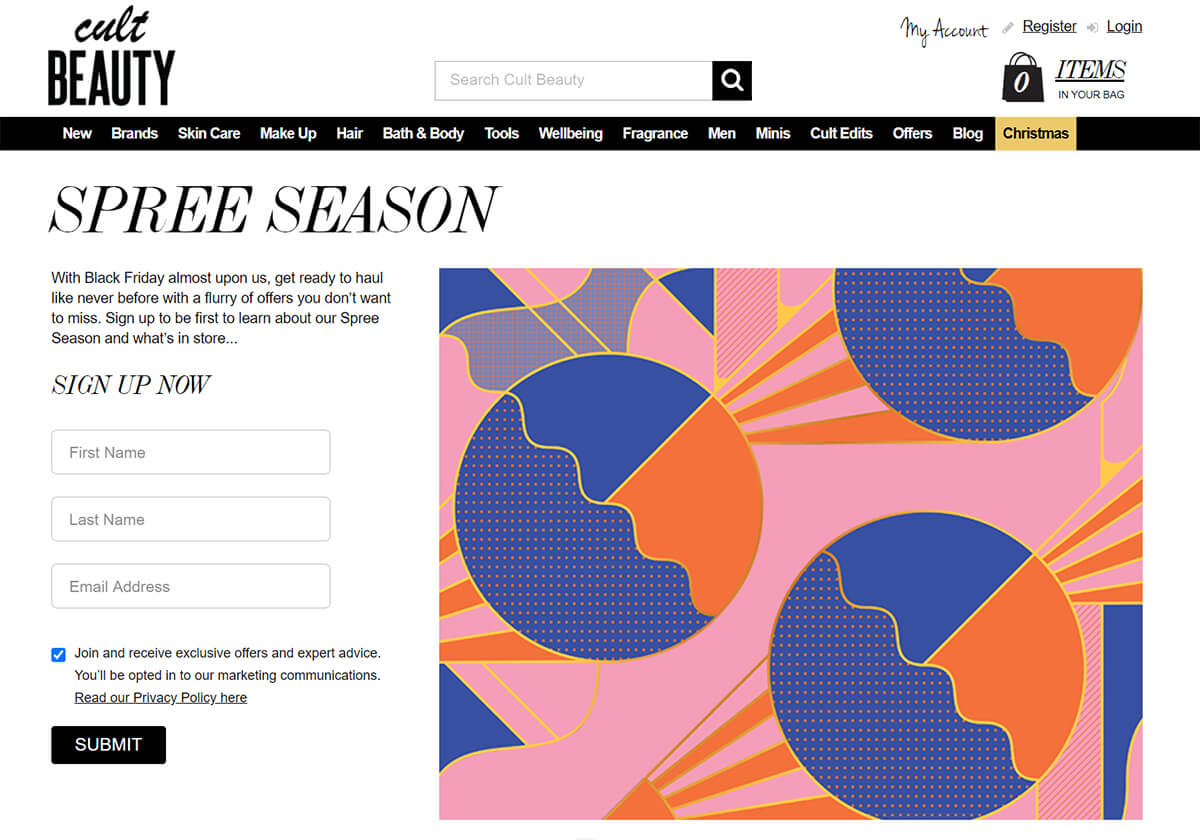 Email List Building: 8 Best List Building Strategies for 2022
Introduction
The term list building refers to the process of collecting email addresses from visitors or users of a website. This is done in order to grow the subscriber database and empower future business communications with prospective or existing clients.
For marketers, email list building is an essential strategy. Statistics show that 59% of consumers state marketing emails either positively or negatively influence their purchasing decisions. 80% of business professionals attest to email marketing increasing customer retention.
An engaged email list is a business's best asset because it is part of owned media, i.e. media channels that your business has complete control over. The benefits of owned media are that it's immune to sudden algorithm changes, it lets you shape your brand storytelling, and it has far better reach than paid media as well as being far more cost-effective.
If – in the worst case marketing scenario – a penalty is accrued and Google drops you from SERP rankings, or a social platform algorithm suddenly favors organic posts vs sponsored content, an email list remains untouched.
However, email list building is a rather complex task. You can't create one lead capture form and expect to generate thousands of subscribers overnight. Building an effective email list requires patience, and above all else, a strategy.
A quick recap…
An email list is a list of email addresses and other data, such as name, gender, location, which is generated by collecting data from website visitors, customers, event attendees, et al.
List building is the process of collecting email addresses from visitors, customers, and other patrons of a business. This can be done using a website, social media accounts, events, in-store signup sheets, and more.
List building can be done online using website pages, pop-ups, embedded signup forms, and social media accounts. You can also build a mailing list offline at your events or in-store signup sheets.
Attract Qualified People to Your Site
You can have the best offer in the world on a beautifully designed website filled with incredibly helpful content, but if you aren't getting traffic to your site your list just isn't going to grow.
Website visitors are the key to growth, but it's important to keep in mind when discussing traffic that more isn't always better. The quality of your traffic is equally, if not more important, than the quantity.
You don't want just any random yahoo coming to your website and joining your list. You want to attract the specific type of person who is going to be interested in what you have to say and the solutions your business offers.
List growth efforts might, therefore, require you to make a significant mindset shift away from one focused on numbers/quantity and towards a more human-centered point-of-view. Rather than asking yourself how you're going to get thousands of people to your website each day, instead ask yourself:
This process obviously isn't as easy as placing a glass bowl on a table and asking people to drop business cards into it or just posting an image to Pinterest, but it's going to be infinitely more effective.
If you want real list growth, you're going to need to do the hard work of producing outstanding content on a consistent basis over a long period of time and then sharing that content with people who will benefit from it.
For more help on developing your content strategy, check out our massively popular Fizzle course, Start a Blog that Matters. In the course, we walk you through the exact strategies used to start some of the biggest and most celebrated blogs on the web today.
Other Email List Building Strategies
25. Comment on Related Blogs
26. Talk About It
27. Interact on Forums to Grow Your Email List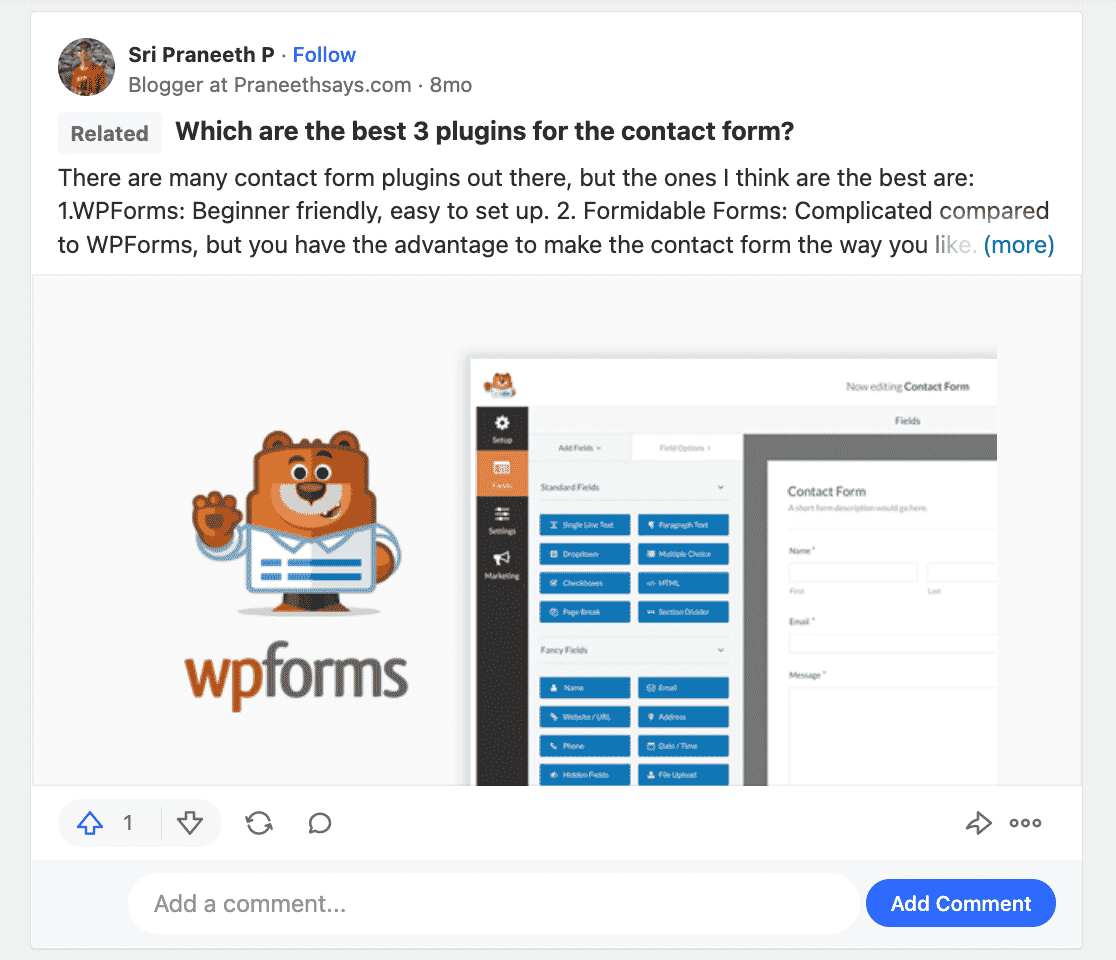 Try answering questions on popular forums or on places like LinkedIn. Leave a link to your site's landing page (not your homepage) that has a WPForms email newsletter signup form on it. And, get people to subscribe to find out more on the topic that was answered in the forum.
This strategy works because you're showing people in forums that you are real and care about what people are talking about. It also drives people to your website who you know are already interested in what you have to say. This makes your chances of converting visitors into new subscribers much more likely.
You can also use forums to find great ideas for lead magnets to add to your subscribe forms. After all, if you know firsthand what people are asking about, you can use that information to create a lead magnet that meets their needs.
Sources:
https://www.yieldify.com/free-guides/email-list-building-strategies/
https://fizzle.co/grow-email-list/
https://wpforms.com/insanely-easy-ways-to-grow-your-email-list-fast-starting-now/