Whether you're trying to make the case for a content strategy to your manager or want to start guest blogging on your favorite sites, finding and working with a good editor is one of the best things you can do to improve your writing skills. I've worked with dozens of editors over the years, and in my experience, the best are those who show you why something doesn't work, rather than just telling you that it doesn't.
Find a Writing Partner
If you work at a reasonably sized company, the chances are pretty good that there is at least one other person who is also wondering how to become a better writer. Although writing is typically considered a solitary activity, the best writers know when it's time to get much-needed feedback on their work.
Most people balk at the idea of standing in front of a room full of strangers and baring their soul to the world, but joining a writing workshop can be immensely beneficial – and a lot of fun (if you manage to find a good one).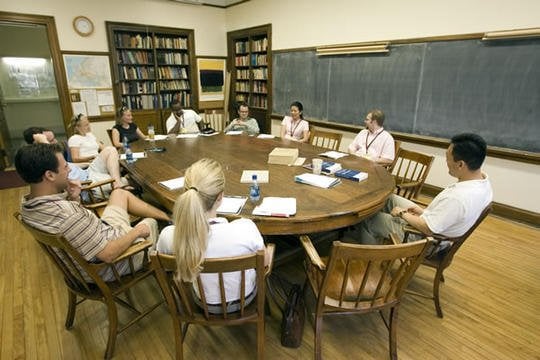 You don't need to have an unfinished novel hidden away in your desk drawer to join a workshop. These days, content marketing meet-ups and professional development groups are becoming wildly popular. Join one of the many content marketing groups on LinkedIn to meet like-minded writers, or search for writing workshops near you on sites like Meetup. Pick a topic, write something, listen to the feedback of the group, and then revise it. Rinse, repeat.
Dissect Writing That You Admire
Find a handful of recent blog posts you really like, then print them out. Next, just like your high school English teacher did, take a red pen and highlight things you liked: certain sentences, turns of phrase, even entire paragraphs. Examine why you like these elements, and see if there are any common threads in your favored reading material. See how writers take one subject and transition into another. Apply these techniques to your own work.
Immediately, you're hooked by Morris' opening. You can't not read to see what happens next. The pacing is excellent, it grabs your attention, and best of all, it keeps you reading. This piece was first published back in June, and I still remember it. Read the full post here, and see how Morris masterfully tells the story of a band named Death and how this relates to writing content.
Grammar, Punctuation & Co.
Grammar Girl
Mignon Fogarty's quick and dirty tips for better writing. Grammar Girl provides short, friendly tips to improve your writing. Covering the grammar rules and word choice guidelines that can confound even the best writers, Grammar Girl makes complex grammar questions simple with memory tricks to help you recall and apply those troublesome grammar rules.
Jack Lynch's Guide to Grammar and Style
These notes are a miscellany of grammatical rules and explanations, comments on style, and suggestions on usage put by Jack Lynch, an Associate Professor in the English department of the Newark campus of Rutgers University, for his classes.
40+ Tips to Improve your Grammar and Punctuation
"Purdue University maintains an online writing lab and I spent some time digging through it. Originally the goal was to grab some good tips that would help me out at work and on this site, but there is simply too much not to share."
Common mistakes and problems
Using English
UsingEnglish.com provides a large collection of English as a Second Language (ESL) tools & resources for students, teachers, learners and academics. Browse our grammar glossary and references of irregular verbs, phrasal verbs and idioms, ESL forums, articles, teacher handouts and printables, and find useful links and information on English. Topics cover the spectrum of ESL, EFL, ESOL, and EAP subject areas.
Copywriting 101: An Introduction to Copywriting
This tutorial is designed to get you up and running with the basics of writing great copy in ten easy lessons. Afterwards, you'll get recommendations for professional copywriting training, plus links to tutorials on SEO copywriting and writing killer headlines.
A Guide to Writing Well "This guide was mainly distilled from On Writing Well by William Zinsser and The Elements of Style by Strunk and White. Other sources are listed in the bibliography. My memory being stubborn and lazy, I compiled this so I could easily refresh myself on writing well. I hope it will also be helpful to others."
Headlines and Trigger Words
Common mistakes and errors
Writing tips from experts
Practical tips
BONUS TIP: Use the correct tools to improve your writing in English
There are many different apps and websites designed to help you improve your writing, even as an English language learner. It can be difficult to know which ones to use, but once you find a few that work well for you, be sure to make use of them!
One great app for improving your writing is called Grammarly. It's a free online tool that helps you to identify and correct errors in your writing. It's perfect for students or professionals who want to make sure their writing is polished and error-free.
Another great option is the Hemingway App. This app is designed to help you write more concisely and effectively. It analyzes your writing and highlights words and phrases that could be shortened or removed altogether.
If you're looking for a more general writing improvement tool, try the Writer's Diet. This app analyzes your writing and provides feedback on areas that could be improved, such as grammar, style and word choice.
Luis @ KSE Academy
Luis Porras Wadley is the owner and director of KSE Academy, an English academy and official Cambridge Exam Preparation Centre based in Granada. As an English teacher, Luis has been preparing Cambridge candidates successfully for more than ten years. He is the author of some successful test preparation books, including Speaking First, Speaking CAE, Speaking CPE, Use of English C1 and The Ultimate B2 First Writing Guide.
Sources:
https://www.wordstream.com/blog/ws/2014/08/07/improve-writing-skills
https://www.smashingmagazine.com/2009/06/50-free-resources-that-will-improve-your-writing-skills/
https://kseacademy.com/improve-writing-skills-english/
Improve writing
Problem is, a lot of "start writing well' articles focus on the result. But good writing begins before you tippity-tap on that keyboard. Studying everyday practices, learning how to organize your thoughts, and then turning those ideas into effective writing should be your priority.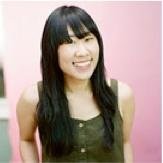 15 writing tips to help you write better
1. Think before you start writing
One of the best writing tips for beginners is organizing your thoughts in a logical, explainable manner before putting pen on paper. The biggest hurdle is often not knowing how to begin or what to say—everything is a jumble of ideas that probably look like a bunch of paint thrown against a wall (and not in an artistic way). It can be very frustrating.
Note: THIS IS NORMAL. Don't get discouraged. There's a reason the phrase "writer's block" exists. Let yourself think about it for a day or two, especially if you're doing creative writing. You'll be surprised at how that paint blob slowly transforms into a recognizable shape.
2. Embrace the writing "brain dump"
Avoid correcting misspellings, typos, sentence structure, or grammar—just type, type, type until your brain excavates all musings. You can use this creative writing skill for all kinds of work, from personal blogging and copywriting to essays and work emails.
3. Make an outline
Now that you have all your wonderful, messy thoughts on paper, it's time to get more granular and organized. Some tips on how to edit your brain dump: do a first pass and delete the parts that are definite "nos." Then go through again and highlight the ideas you like best. Revisit the "maybes" later.
Now, take your favorites and as briefly or as detailed as you like, make an outline that conveys your message. Start top-level with your biggest, overarching ideas, and then get into the details. Fill in missing parts, elaborate on other parts—rinse and repeat until satisfied.
4. Know your audience
This is a straightforward writing tip for beginners, but a lot of people forget it. For example, your voice and elements of style for personal blogging will be much more informal than business writing (i.e writing a proposal for a new client). Being mindful of your audience is key to improving writing skills and creating more impactful work.
5. Keep a journal
Being a better writer means writing more! Keeping a journal should be a very low-pressure thing. It can be as simple as writing a list of things you did that day, playing around with word choice for a LinkedIn headline, or recounting a conversation you had with a friend.
If you don't want to keep a physical journal, you can start a note on your phone or a document on your computer. The point is—there are no journaling rules. Just start writing whenever you feel like it, because the more you do it, the more naturally it will come to you.
6. Pen a letter instead of texting
Great writers write letters for fun and for practice. Pen a letter (or an email) to a friend who lives in another city. A hundred years ago, people wrote long letters detailing everything from the mundane to faraway travel. Why not now? It's the perfect way to get your creative writing juices flowing, rather than relying on boring texts.
Remember to check spelling, comma use, sentence structure, typos, etc. Your friends deserve good writing too. Spell-check is a nice starting point, but writing well happens when you use a reputable grammar or punctuation checker tool like Writer to support you.
7. Read more to do better writing
One of the best, passive ways of becoming a better writer is to read a book (Stephen King's work makes for great binge reading). Not into books? Long-form business writing, graphic novels, or short stories do the trick as well.
Reading every day puts you in the fast lane for improving your writing skills. As Roz Morris, the author of the bestseller book, Nail Your Novel, puts it: "Reading exposes us to writing that's better than our own and helps us to improve. Reading—the good and the bad—inspires you."
By reading more, your brain will naturally pick up on things like good word choice, different writing styles, and good sentence structures. It also improves your reading comprehension and concentration levels (which comes in handy for the procrastinators among us, including me).
8. Keep your writing simple
9. Tone up your tone in writing
Just like we said in "Know Your Audience," business writing like an email might sound conservative, while a personal social media post can be friendly and casual. Your tone can and should change depending on your needs. An extreme example: don't start a cover letter with: "Hey, dude! Wassup?"
10. Prioritize your key points
If you want to learn how to write good, sentence structure and word placement is everything. If you have a question to ask, don't put it in the middle of a paragraph, because it could get skipped over. Similarly, if you have an important piece of information to share, make it into its own paragraph or strategically place it in the introduction or conclusion—the sections readers tend to pay attention to the most.
Calmly Writer
Minimize your distractions in every form. Use the distraction-free text editor, Calmly Writer, to focus on your work. One of my favorite features with Calmly Writer is dark mode, where the text and background colors switch, and the background is black instead of white. Another benefit to using this tool is that documents are saved in the Cloud, with the help of Google Drive. You'll be able to access your files from anywhere with an Internet connection.
You've probably heard of this tool before, but on the off chance you haven't, don't miss Hemingway Editor. Hemingway Editor is insanely popular for a good reason—it's easy to use and understand. What more can you ask for? Use this app on the web or download it on your desktop to grade the readability of your writing by removing unnecessary adverbs and passive language.
7. Learn How to Properly Use Oft-Misunderstood Words and Phrases
Every time you wrongly use a given word or phrase, you risk annoying and perplexing your reader. You also give your writing an air of amateurishness. As I've pointed out elsewhere, "Whenever you write, you should say exactly what you mean to say and nothing else."
As a writer, it's crucial that you do everything in your power to reduce the chances that your readers will misunderstand your words—otherwise, what's the point of writing something for public consumption? One way to do this is to ensure that you actually understand the meanings of the words and phrases you use. Certain words and phrases are misused so commonly today that we're often shocked to learn what their actual meanings are. Oft-misused words include the following:
Just as a carpenter must know when to use a screw over a nail, a writer must know when to use a certain word or phrase in place of another. The more you precisely match the words you use to the thoughts you wish to convey, the clearer and more persuasive your writing will become.
Sources:
https://writer.com/blog/how-to-write-better/
https://nybookeditors.com/2016/04/use-these-18-apps-to-improve-your-writing/
https://bettermarketing.pub/7-ways-to-instantly-improve-your-writing-832e2f091ff6
Improve writing
Syntax is a subset of grammar that deals with the order of words and phrases. In many cases, re-ordering can have a profound impact. We might understand that the sentence, 'the man ate the chicken' is very different to 'the chicken ate the man' — but the difference lies entirely in the word order: syntax.
Dear Duolingo: How do I get comfortable writing in a new language?
Hello, learners! I'm Nora Gordon, filling in for Dr. Cindy Blanco this week, and I'm so excited to share some learning advice with you. But first, a little bit about me! I'm a Curriculum Designer here at Duolingo. I work on our courses teaching English to speakers of Spanish and Portuguese, and I also work with Duolingo for Schools, our tool for teachers. I'm a former language teacher myself (I've taught both Spanish and English) and I love supporting both teachers and learners!
Now, onto this week's topic:
You don't have to be a budding novelist to want to improve your writing skills in the language you're studying. Writing is a huge part of how we communicate in everyday life, from sending a text message to a friend, to emailing a coworker, to posting an update on social media. But writing in a new language can be intimidating! Lucky for you, I have a few practical tips up my sleeve that will help you feel more confident while writing in the language you're learning and improve your overall writing skills.
Use what you know
Maybe you've experienced that familiar moment when you put pen to paper and realize the word that you need is just… not coming to mind. Here's a tip: If you don't know how to say something, try phrasing it a different way. Instead of "overjoyed," just be "very happy." Instead of "fascinating," try "interesting." You will likely not be able to express yourself with the exact precision or eloquence that you would in your first language, and that's OK! You can probably still find a way to get your message across. What's the core of what you want to communicate? Focus on that.
If you're just starting out with writing in your new language, this may also mean starting with very short and simple sentences. Eventually, you'll be able to build up to making your writing more nuanced and complex!
Finally, if you happen to be learning a language with similarities to your own, take advantage of those! For example, if you're an English speaker learning Spanish, you can use your knowledge of English vocabulary to make guesses about Spanish. Once you know that Spanish conversación means "conversation" and that condición means "condition," you may be able to guess that the word for "exception" is excepción! (Though beware of pesky false cognates!)
Different types of writing and what they're for
1. Creative writing
If you'd like to make your first forays into fiction, then there are few better places to begin than our Start Writing Fiction course by The Open University. On the course, you'll learn not only the nuts and bolts of putting sentences together, but how to craft memorable characters and construct a plot that will keep readers gripped.
Our blog post on How to write a novel puts the emphasis on long-form writing – so head there for some specific tips. Composing a novel can feel like a never-ending task — but with the proper guidance, you'll achieve the results you're after!
If you're going to be writing feature articles for websites and magazines, then you'll need to hone skills that aren't directly related to writing, including interviewing skills, and how to contend with ethical dilemmas. Our Feature Writing course from the University of Kent will help point you in the right direction.
Scriptwriting
Writing a script is distinct from other forms of creative writing, in that it pares everything down to simple stage directions and dialogue. To stand out, you'll need a specialised skill set. Those interested in writing for film and television might consider An Introduction to Screenwriting. This course, from the University of East Anglia's School of Literature, Drama and Creative Writing, will help you get that screenplay crafted, polished and ultimately sold.
Songwriting
Certain kinds of creative writing present particular challenges. If you're writing for music, for example, then you'll not only need to consider the words being sung but the musical arrangement around them. This applies whether you're writing for a single person with an acoustic guitar, or an entire West End production.
2. Academic writing
This requires a slightly different approach to the kinds of writing we've talked about thus far. Most of the time, the aim is to get the ideas that reside in your head into the head of the reader, while minimising the potential for misunderstanding. Despite its reputation, academic writing should avoid unnecessarily long sentences or overwrought vocabulary.
If English isn't your native language, then you might face particular challenges in crafting your academic writing. Academic Writing in English for ESL Learners is a course that will help to give ESL students the leg-up they need to succeed in English-speaking universities.
Essay writing
Doing this means taking into account the likely prejudices of your reader and anticipating them. It might mean presenting your ideas in a logical sequence so that they can be easily assimilated. Or you might deliberately present them out of sequence to shock the reader into continuing reading.
3. Business writing
When you're writing for business reasons, your writing will be informed by an entirely different set of concerns. You'll still be looking to express your ideas, but you'll be doing it in an altogether different way.
Report writing
Writing a report well is something that's vitally important for many professionals. Your ability to communicate your analysis of a given problem or situation might have incredibly broad ramifications for your career in general.
Email writing
Much of the time, the emails we write constitute the largest chunk of our writing for a given day. Crafting an email is an art form that's worth perfecting. We often write emails under time constraints. Therefore, having an instinctive command of the language is extremely useful. You want to be thinking about the ideas you want to convey, not wrestling with how best to express them. Our course on Writing Better Emails will help to point you in the right direction.
Again, your audience should be considered. If you're firing off a quick email to a colleague, then a little bit of informality is expected — and it might even be desirable. If you're addressing a stranger and you wish to project an air of professionalism, then going for a formal tone might be preferable.
4. Copywriting
This style of writing involves persuading people. It's synonymous with marketing and usually ends with a call to action (typically a suggestion that the reader buys something). It's a close cousin of 'content writing', which involves conveying information to the reader rather than trying to persuade them.
5. Technical writing
Written with a knowledgeable audience in mind, you're free to use terms that a general audience might not understand in technical writing. In many cases, using these terms allows for highly complex ideas to be handled much more quickly.
How to improve your writing skills and grammar
The English language has been pieced together by millions of separate authors over thousands of years. The grammar is a little convoluted, and can even trip up people who have been writing and speaking fluently for decades. Getting to grips with it requires regular practice and just a little bit of study.
Writing skills courses
In some cases, it might be a very particular piece of writing that's hugely consequential. Our course in ​​How to Succeed at: Writing Applications, for example, will give the applications you write the best possible chance of having the impact you're looking for.
Exercises to improve writing skills
If you're looking to improve your writing, one approach might be to simply do more of it. Aspiring novelists should simply try to write a novel, leaping (or perhaps stumbling) over the many hurdles that the process presents. The problem with this approach is that you risk spending many hours doing the things that you're already quite good at – without learning new skills.
This is where writing exercises come in. They're a little bit like playing scales on the piano. In this article, British Council tutor Rob lists a few of these exercises. It's a good idea to pick out the sort of niche you'd like to focus on. As well as traditional writing exercises, modern writers have access to an array of digital tools which can ease the process.
Writing tips
It's fair to say that the modern internet is saturated with writing tips. Cut out all the adverbs, you might hear someone say. Similarly: active voice is better than passive voice, short sentences are better than long ones, and qualifiers are the work of the devil.
Much like the Pirate Code from the Pirates of the Caribbean, these are not so much rules as loose guidelines. When George Orwell wrote his famous essay on politics in the English language, he included a few rules of his own, including prohibitions against 'dying metaphors', wordiness and the aforementioned passive voice.
But even he instructed his readers to 'break any of these rules sooner than say anything outright barbarous.' Which is a way of telling the writer to exercise their judgement. If a passage sounds okay when you read it aloud, then it's probably not all that bad — no matter how many adverbs are thrown in there.
Sources:
https://blog.duolingo.com/tips-to-improve-writing-skills/
https://www.futurelearn.com/info/blog/how-to-improve-your-writing-skills
https://elnacain.com/blog/writing-tips/